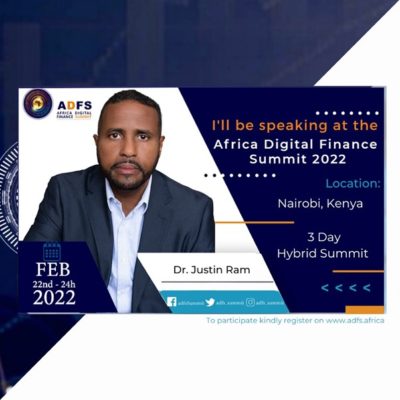 The Future of Finance in Africa
We are proud to announce that Dr. Justin Ram (CEO, Justin Ram Advisory Services, & GSEC) will be attending Africa Digital Finance Summit 2022.
The Africa Digital Finance Summit 2022 will bring together governments, central banks across Africa, startups, professionals and decision makers across the world in the financial, economic, and technology. Fintech and block chain industry to deliberate and forge a pathway towards the future of finance in Africa.
Coming at the backdrop of the Free Trade Agreement in Africa, this annual summit is spearheading the conversation of re-defining value exchange for Africans and encouraging them to leverage on digital finance and decentralized Finance in their businesses and everyday transactions. Speaking at a Global Conference, H.E. Uhuru Kenyatta said; "Africa is the last frontier of endless promise"; thus, this summit aims to position Africa as the continent where innovative solutions in digital finance will be found and implemented successfully. The summit also seeks to recognize various players in the industry, awarding them for their contribution.